Child OCD Treatment
Childhood Obsessive-Compulsive Disorder is a common illness that affects 1 out of every 200 children.  This means that in your child's school there are probably a handful of children who suffer from OCD.  Why does OCD appear to be so rare in children and teens?  This is because children and teens often feel shameful and embarrassed to talk about their obsessions and compulsions.  Most children with OCD know that their thoughts and behaviors are different from other kids and fear that something is wrong with them.  Keeping OCD a secret can lead kids to feel isolated, scared and alone.  Many children want to know what is wrong but are too embarrassed to ask.  If you suspect that your child may have OCD it is important to sit down and talk with them about their experience.
Treatment
Experts agree that Cognitive-Behavior Therapy (CBT) is the treatment of choice for children and adolescents with OCD.  The type of CBT that is used to treat OCD is called Exposure and Response Prevention (ERP).  Exposure and Response Prevention asks children to systematically face their fears without using rituals or compulsions. First, fears are put on "fear ladder" from order of least feared to most feared. Children are then taught to "boss back" OCD by doing the opposite of what "OCD wants."  OCD is externalized so kids learn the "I'm not my OCD" and they have a choice as to whether they listen to their OCD or bully it back and take charge. Exposure consists of having kids slowly face their fears without using rituals. By facing fears without compulsions kids learn that their worst fears are unlikely to come true and they gain confidence that they can be "in charge" of their life. For an example see this video.
I suspect my child has OCD, what should I do??
Start educating yourself and learning all you can about OCD. A good place to start is by joining the International OCD Foundation (IOCDF). Make sure you join the organization so you have access to the newsletter. Consider attending the conference in July with your child or teen. It is a valuable experience where children and families can learn that they aren't alone and that there is hope.
After joining the organization we recommend that you start reading one of the many excellent books available about childhood OCD and treatment. It is important that you understand OCD as well as learn how to be your child's best advocate and coach.  Many parents with anxious children try to help their child feel better through reassurance and protection. Unfortunately, reassuring your child and protecting them from contact with their fears only exacerbates OCD. It is important that you learn how to reduce your reassurance giving and help your child be courageous in facing their fears (some of which may make you anxious too!).
After educating yourself we recommend contacting a qualified child OCD therapist. It is important that you chose a Cognitive Behavioral Therapist (CBT) who is well trained in Exposure and Response Prevention (ERP) and has experience treating children. If you chose a therapist who is "BTTI" certified you are ensuring that the therapist has received training in ERP and is knowledgeable about OCD. (BTTI is an intensive training offered by the IOCDF). Sometimes it can be difficult to find a CBT therapist who specializes in childhood OCD. Don't give up! If you have contacted everyone in your area and they and they are full ask to get on a wait list. At times wait lists can progress fairly quickly so don't get discouraged.
Another option is to seek intensive treatment for your child. Many parents are concerned about the idea of "hospitalization," however, intensive treatment for child OCD is similar to going away to an intensive sports camp. They are designed for children and are meant to give kids what they need in the fastest way possible. Most children who receive intensive treatment make rapid improvements and are happy with their experience.
How do I talk to my child or teen about OCD?
You may worry that your child will become more anxious and alarmed if you talk to them about OCD. Some parents worry that by bringing their child to therapy the child will "start to think something is wrong with them."  Oftentimes this is not the case. Most kids with OCD know that something is wrong but they are too fearful or embarrassed to talk about it. Many adults with OCD developed OCD as children but never told anyone about it because of their fear that they "were the only one" or were "crazy."  Adults with childhood onset OCD often wished that someone has told them about OCD and let them know that nothing was wrong with them as a person.  It can be a huge relief for a child to know that there is a name for what they are experiencing, they are not alone and that their is help available. Here are some books that can help parents and kids learn about OCD.
What to Do When Your Brain Gets Stuck: A Kids Guide to Overcoming OCD, by Dawn Huebner, Ph.D.
Up and Down the Worry Hill by Aureen Pinto Wagner, Ph.D.
Take Control of OCD: The Ultimate Guide for Kids With OCD by Bonnie Zucker, Psy.D.
Movies
The Touching Tree: A Story About a Boy with OCD
Learn More About Childhood Obsessive-Compulsive Disorder (OCD)
Treatment is available in the San Francisco Bay Area. Offices are located in the East Bay including Oakland and Orinda. Serving Alameda County and Contra Costa County.
Bay Area OCD and Anxiety is offering a 1-2 year post-doctoral fellowship in the treatment of Obsessive Compulsive Disorder and and Anxiety Disorders in the San Francisco Bay Area. Fellows will have the opportunity to work with children (as young as 5), adolescents and adults with OCD and OC-spectrum disorders (trichotillomania, skin-picking, BDD) and anxiety disorders in a private practice setting. Approximately 75% of clients at the center have a primary diagnosis of OCD and 75% are children and teens. In addition to OCD, many of our clients have co-morbid conditions such as ADHD, high-functioning autism, learning disabilities, and other anxiety disorders. Clinical Duties Will Include: -Phone screening to determine suitability for the program -Assessment and treatment planning -Provision of empirically-supported treatment -Family therapy -Participation in the Intensive Outpatient Program for Children and Adults. -Leading support groups and treatment groups (Young Adult OCD Group, Parent Support Group) -Development of a summer camp program for children with OCD. Research Responsibilities: Fellows will be responsible for data collection from measures used throughout the course of treatment. Fellows will manage this data and use it to examine the effectiveness of treatment at the center and identify areas for improvement. Residents will have opportunities for conference presentations (ABCT, IOCDF, etc.). Supervision: Fellows will receive weekly supervision from a licensed clinical psychologist with expertise in OCD and anxiety disorders. Depending on interest Post-Docs may elect to work with individuals with OCD and ASD. Location: The center is located in California's San Francisco Bay Area. The office is conveniently situated in the town of Orinda, located 10 min from Oakland and 25 min from San Francisco (accessible by BART train). The center consists of 5 offices plus a bathroom, shower and kitchen for use in exposure therapy. Within walking distance from the center are a supermarket, coffee shop, library, train terminal, library, and multiple restaurants that can be used for exposure therapy. Training: Fellows will work for 12-24 months, 40 hrs per week, Monday through Friday. In addition to therapy Post-Docs will be expected to participate in practice development. Individual supervision will take place 2 times per week Dr. Amy Jenks, Psy.D.  Group supervision will take place once per week. Training will conform to California's laws for training Psychological Assistants. Pay: Post-Docs will receive 50% of their fee with opportunities for increased revenue in the second year. Qualifications: The following are required: Completion of an APA-accredited doctorate in clinical or counseling psychology and a pre-doctoral psychology internship (APA accreditation preferred, APPIC membership required). Desirable qualifications and qualities include: -Desire to provide high-quality interventions based on the latest research -Strong interest in developing expertise in OCD and anxiety disorders in children and adults -Interest in working with families -Experience in evidence-based interventions for OCD and anxiety disorders (desired, not required) -Experience in CBT for children and adolescents (highly desirable but not required) -A career goal to join a group specialty practice. – A high degree of professionalism, collegiality, leadership and creativity Application Checklist: A cover letter that describes your interests, relevant experience, and goals for the Post-Doctoral position. Please be specific about what experience or interest you have working with a pediatric population. CV Graduate school transcripts (copies are fine) Three letters of recommendation from individuals familiar with your clinical work and personal qualities In the...
read more
 My OCD Story by "Birdy" age 12 "Birdy" (her nickname) entered our Intensive Outpatient Program in April of 2014. When we met Birdy she was experiencing very severe OCD which made it difficult for her to walk, eat, go to school, and do most basic activities. Every moment of her day was filled with stomping, blinking, tapping, and other movements meant to ward off sickness. Not only was Birdy consumed by rituals, she was also fearful of hundreds of words that OCD associated with sickness.  This made it difficult to write, say or hear words such as ballerina blonde, nine, and blue.   Birdy had become trapped by her OCD and she was no longer the happy, vivacious kid she was before.  Birdy missed her old self and wanted to return to who she was before OCD. Every day that Birdy practiced ERP she got stronger and stronger. Some of her biggest early accomplishments were walking and getting in and out of the car without rituals. With each passing day she learned how to weaken her OCD by "bossing it back" and "messing up" her rituals.  What used to be an elaborate stomping ritual became a silly dance chosen by Birdy. OCD was no longer in charge!  Instead of returning to the girl she was before OCD, she transformed into a girl who was stronger and braver than we could have imagined. Birdy's experience of overcoming OCD inspired her to become an OCD advocate. We are delighted to support this budding young film-maker share her inspiring story with others.  Here is "My OCD Story" directed and produced entirely by Birdy. Read "A Mother's Story" by Birdy's...
read more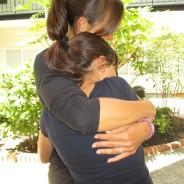 OCD is a mysterious and complex creature that has been controlling my older daughter, Birdy (age 12), for the past several years and robbing her not only from her passions and success but also the basic pleasures of adolescence and joy of life. As a parent, there is nothing more painful and terrifying than watching your child suffer from the oppressive demands of OCD and being controlled by this "inner demon." My husband and I felt helpless, bewildered and full of despair as we witnessed our once vibrant and successful daughter sink further into the trap of OCD until she was "stuck" to the point of being unable to perform even basic life skills: getting out of bed, walking, reading, eating, bathing, etc.… Historically, Birdy had been a fairly cautious little girl with periods of anxiety starting in the fourth grade, but she seemed to manage her anxiety most of the time, and was highly successful in school, athletics and music. She began her 7th grade year as she had always approached school and life: honor student, competitive swimmer, performing musician, publicist on student council, avid reader, role model big sister and friend to all. But by mid-year she was unable to keep up with the demands of her OCD rituals and compulsions and began isolating herself from everything. Ultimately unable to go to school, swim, read, play her flute, spend time with friends, etc. she became trapped in our home, her actions ruled by fear, anger and frustration. Birdy's entire life became an exhausting sequence of tapping, stomping, and blinking rituals, which were "protecting her from getting sick." As her OCD intensified, and her compulsions seemed to multiply exponentially, Birdy's frustration became unbearable and she began harming herself and running away. Ultimately I had to quit my job to stay home with her and provide full-time care, while we searched to find solutions. Trying to make sense of it all, my husband and I sought help from OCD books, on-line resources and professionals in our rural community for a couple months, but soon realized that Birdy's condition required a different level of care. All of our research pointed to Exposure and Response Prevention therapy (ERP). We looked at programs all over the country, both inpatient and outpatient programs, hoping to find a program within driving distance. The closest program we found was in the Bay Area, which was 4 hours away. We had family in the Bay Area so we decided to stay with family during the week and drive home for the weekends. Birdy was evaluated for their Intensive Outpatient Program (IOP). I cannot explain the relief we all felt after this initial consultation. The therapist who met with Birdy "normalized" her symptoms and she finally felt like she was being heard, as if her OCD story was being understood for the first time. We left that first appointment feeling a sense of hope and a commitment to the journey of getting our daughter back on track. Birdy began the IOP program with ERP therapy soon thereafter. Four to six weeks into the program, Birdy started making amazing progress—it was as if her brain was suddenly unlocked and she could apply the tools and strategies she had learned. Though challenging and exhausting, the ERP therapy allowed her...
read more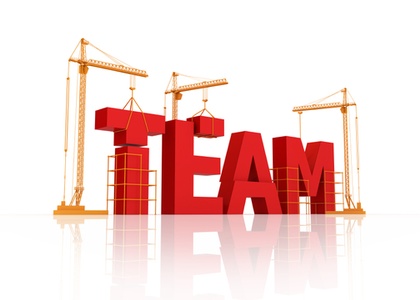 What is Exposure and Response Prevention for OCD? If you or a family member recently received an OCD diagnosis you may have a lot of questions. Having a name for your symptoms may provide some amount of relief, but you need more answers. "I know I have OCD now, so why is it still so hard to stop my compulsions" "How can I get some real relief?" Let's start with answering the first question—why is it so hard to stop compulsions? Well, to put it simply, your brain has learned that compulsions and avoidance work to reduce anxiety and discomfort!    It might be small and have taken some time to achieve relief, but at least it's some relief. Logically, you might be fully aware that the compulsion is unnecessary and causing you more harm than good. However, it might be the ONLY thing that gives you any relief in the moment. There you have the battle that leaves so many with OCD feeling discouraged with themselves and trapped in compulsions they know full well they don't need. If you are feeling trapped by Obsessive-Compulsive Disorder in this way, it is NOT because you have weak willpower or self-control. It's just the way our brain are wired. Our brains are wired to avoid discomfort. The way it learns to avoid discomfort effectively is through something called negative reinforcement. Negative reinforcement may occur when something unpleasant is taken away. An example would be when we turn the faucet to cold when the water gets too hot; excuse ourselves from an awkward conversation; take an alternate route to work when we see construction ahead; or go inside when the weather is rough. However, in OCD, when we feel anxious the compulsion can take the feeling away. Every time we use the compulsion we are strengthening the habit and fuel the cycle. Every time you use a compulsion you add more fuel. This is why it's so difficult to stop compulsions–they work in the short term.  But it isn't in your long term best interest. Just like scratching an itch gives relief but aggravates the rash, compulsions relieve anxiety, but aggravate OCD. So are you doomed to be stuck in an endless loop of negative reinforcement? Absolutely not! However, beating your fears is a process of learning through addition, not subtraction. You can never fully erase fears from your brain, but each time you face a fear you have the opportunity to strengthen your brain, dampen those fears, and have them no longer control your behavior. This type of learning takes place when fearful expectations are not realized even in the face of what you fear. Let's take the example of getting bit by a dog and developing a phobia of dogs. That association between dogs, danger, and an urge to escape may be very strong indeed. It's likely to be an experience you'll never forget. However, if you make a point to continue to interact with dogs and stay safe, that fear of being bitten "looses its teeth." The benefits of facing your fears are achievable in OCD as well. The answer is in a treatment called Exposure and Response Prevention Therapy (ERP) for OCD. ERP is designed to help patients break free from the OCD trap. It consists of two...
read more
Watch this very important episode on treatment for childhood OCD. 20/20 Episode on Exposure and Response Prevention
read more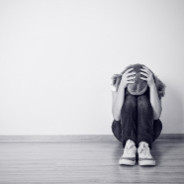 By "Beth" In retrospect my OCD began in childhood but the symptoms that brought me into therapy began out of the blue, years later. One day, I woke up and had the thought, "what if I molested a child?" I was horrified and shocked that I had even thought this, and immediately tried to get rid of the thought. I felt awful about it, but I literally couldn't get the thought out of my mind. The harder I tried, the more it seemed to cement itself in my consciousness. Every day was a nightmare. I was flooded with anxiety constantly, and I couldn't let myself relax or enjoy anything at all. I looked for ways to punish myself for having this intrusive thought; I thought I didn't deserve happiness anymore. Eventually, it got so bad that I began having suicidal thoughts. This was the point where I realized that something was seriously wrong. I found a list online of intrusive thoughts common to people with OCD, and I was immediately flooded with relief and apprehension. If this was what I had, then it meant that I could be treated! However, I was also terrified that I didn't have OCD, that I would go to a therapist and they would tell me that I was actually a pedophile or something. I was already suicidal, so I figured I had nothing to lose. I had also read online that the "gold-standard" for OCD treatment was called "Exposure and Response Prevention", a type of cognitive behavioral therapy (CBT). I sought out a therapist who specialized in OCD and other spectrum disorders, because I wanted to treat both the intrusive thoughts I was having and my phobia of vomiting (emetophobia), that I'd dealt with since childhood. My only knowledge about going to therapy was from what I'd seen in the media, so I didn't have much of an idea of what to expect. My therapist and I set goals for tackling my fears, strategized, and talked out whatever I happened to be going through. Inexplicably, the obsession that I was a child molester faded into the background as randomly as it had appeared. It was immediately replaced by the obsession that I was gay, then that was replaced by the concern that I was developing another mental illness, like bipolar disorder or schizophrenia. I realized that, this whole time I had been looking for reassurance for specific obsessions, but OCD will take any form it can to provoke anxiety. It didn't matter what the content of the intrusive thought was, it all centered around the same core fears. Once I was officially diagnosed with OCD, the real work began. My therapist and I created fear hierarchies for my obsessions, as well as one for my phobia.  We began to complete the least anxiety-provoking items on the list and gradually worked our way up. Unfortunately, my anxiety was just too high and resilient for CBT to work on its own. I had to look for additional support to really be able to tackle this. I had been extremely reluctant to take any medication, but eventually I decided to try an SSRI. I was scared that it would change who I was as a person, or that I would have bad side effects, or that...
read more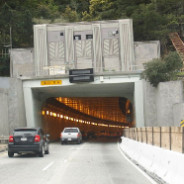 By ST Earlier this year, I was facing a lot of change in my life. I got married, quit my job, started consulting, got pregnant, and moved to the East Bay from San Francisco, all within the space of a few months. These were all exciting and positive changes for me, but they sparked an identity crisis. After 13 years of living in the city, I didn't quite know who I was outside of it. The panic disorder took over slowly. At first, I started having trouble making the calls I needed to make as a new consultant. I questioned my ability to sell my services to new clients as a representative of "me" and not a larger company. Then I had a panic attack on Bart. Then I had a panic attack on the freeway. Then I had a panic attack in a meeting. Pretty soon I found myself sitting in my new house and scared to do much, lest I have a panic attack. I sought out the help of a CBT therapist because I was stuck, and didn't know how to get moving again. In the past when panic disorder had visited my life (an unfortunate side effect of being violently mugged in the Mission years ago), I had been able to go on antidepressants and sort things out. Now being pregnant, I knew I needed to conquer my fears meds-free. When I first went to see my CBT therapist, I was very afraid. I couldn't imagine facing a panic attack without my Xanax. The idea of actually putting myself in a situation where I might have a panic attack was unfathomable (and thus the reason why I was pretty much confined to my house). And yet, I knew that CBT and exposure therapy would bring me face-to-face with panic again and again. Luckily, we started slowly. My CBT therapist practices ACT (Acceptance and Commitment Therapy), so we first set out to define my values when it comes to marriage, family, friendships, personal growth, leisure time, spirituality, etc. Clearly identifying my values gave me the courage to participate in the exposure therapy to come – it helped me to remember who I was and what I was fighting for. We then started working through the book Mastery of Your Anxiety and Panic. The book made a very convincing argument as to the effectiveness of exposure therapy in getting rid of panic, and the worksheets in the book helped me to identify some of my underlying beliefs about panic attacks and the terrible things I thought would happen to me if I had one. My CBT therapist also started teaching me mindfulness techniques to retrain my brain to relate to fear symptoms differently. Every week, we started off our appointment with a mindfulness session. As negative thoughts or feelings arose, I was encouraged to just label them and let them disappear naturally, rather than judging them. This ability to bring curiosity and kindness to uncomfortable experiences would turn out to be key to my recovery. Finally, it was time to face the panic and give exposure therapy a try. I was unbelievably nervous. We decided I would start out by driving the Caldecott tunnel – I had been avoiding it since having a panic attack inside of...
read more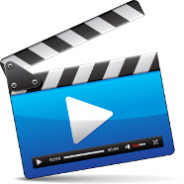 Many people who experience OCD feel isolated and misunderstood. Here is a collection of personal stories of OCD from around the web that will hopefully help you and your family understand the illness and feel less alone.  This first collection includes videos about personal experiences of having OCD. Check back often as I build the collection. Elizabeth McIngvale talks about her experience of living with OCD."Fighting OCD is all about fighting for your future." Elizabeth McIngvale talks about going through OCD treatment. "We are so lucky that we have a disorder that has a treatment." Kids and Teens talk about their experiences with OCD at the IOCDF Conference in 2012 Key Note address at the IOCDF Conference by Chris Trondsen and his mother, 2012 OCD and Families, Part 2 OCD and Families, Part...
read more