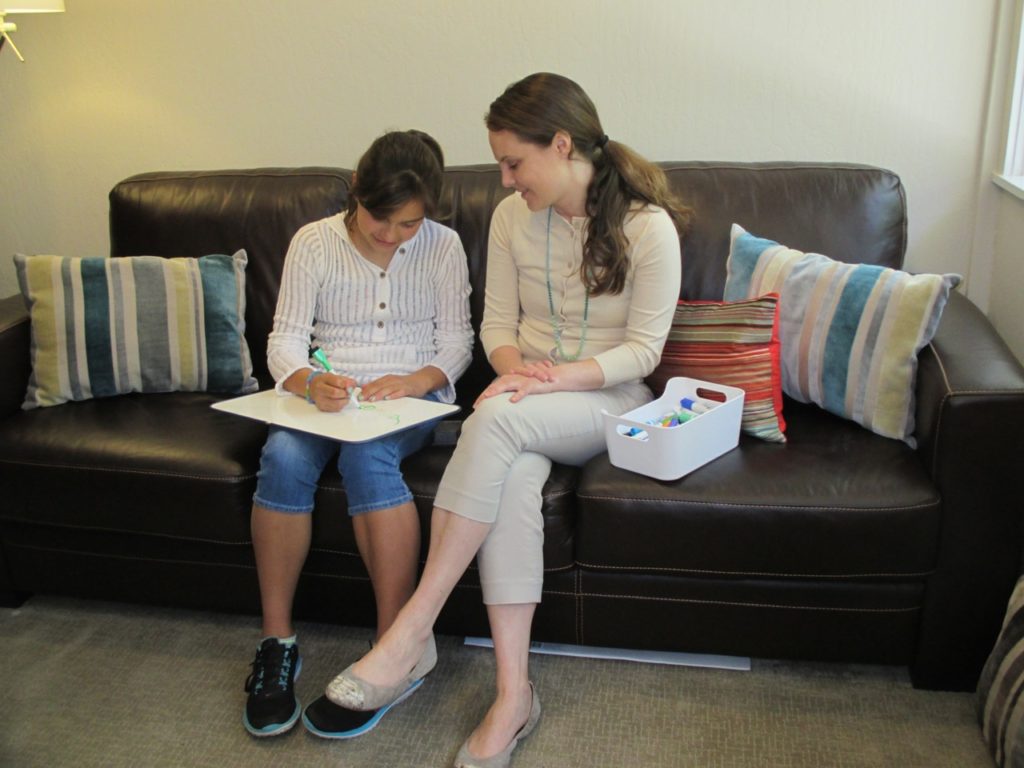 Bay Area OCD and Anxiety is offering a 1-2 year post-doctoral fellowship in the treatment of Obsessive Compulsive Disorder and and Anxiety Disorders in the San Francisco Bay Area. Fellows will have the opportunity to work with children (as young as 5), adolescents and adults with OCD and OC-spectrum disorders (trichotillomania, skin-picking, BDD) and anxiety disorders in a private practice setting. Approximately 75% of clients at the center have a primary diagnosis of OCD and 75% are children and teens. In addition to OCD, many of our clients have co-morbid conditions such as ADHD, high-functioning autism, learning disabilities, and other anxiety disorders.
Clinical Duties Will Include:
-Phone screening to determine suitability for the program
-Assessment and treatment planning
-Provision of empirically-supported treatment
-Family therapy
-Participation in the Intensive Outpatient Program for Children and Adults.
-Leading support groups and treatment groups (Young Adult OCD Group, Parent Support Group)
-Development of a summer camp program for children with OCD.
Research Responsibilities:
Fellows will be responsible for data collection from measures used throughout the course of treatment. Fellows will manage this data and use it to examine the effectiveness of treatment at the center and identify areas for improvement. Residents will have opportunities for conference presentations (ABCT, IOCDF, etc.).
Supervision:
Fellows will receive weekly supervision from a licensed clinical psychologist with expertise in OCD and anxiety disorders. Depending on interest Post-Docs may elect to work with individuals with OCD and ASD.
Location:
The center is located in California's San Francisco Bay Area. The office is conveniently situated in the town of Orinda, located 10 min from Oakland and 25 min from San Francisco (accessible by BART train). The center consists of 5 offices plus a bathroom, shower and kitchen for use in exposure therapy. Within walking distance from the center are a supermarket, coffee shop, library, train terminal, library, and multiple restaurants that can be used for exposure therapy.
Training:
Fellows will work for 12-24 months, 40 hrs per week, Monday through Friday. In addition to therapy Post-Docs will be expected to participate in practice development. Individual supervision will take place 2 times per week Dr. Amy Jenks, Psy.D.  Group supervision will take place once per week. Training will conform to California's laws for training Psychological Assistants.
Pay:
Post-Docs will receive 50% of their fee with opportunities for increased revenue in the second year.
Qualifications: The following are required: Completion of an APA-accredited doctorate in clinical or counseling psychology and a pre-doctoral psychology internship (APA accreditation preferred, APPIC membership required).
Desirable qualifications and qualities include:
-Desire to provide high-quality interventions based on the latest research
-Strong interest in developing expertise in OCD and anxiety disorders in children and adults
-Interest in working with families
-Experience in evidence-based interventions for OCD and anxiety disorders (desired, not required)
-Experience in CBT for children and adolescents (highly desirable but not required)
-A career goal to join a group specialty practice.
– A high degree of professionalism, collegiality, leadership and creativity
Application Checklist:
A cover letter that describes your interests, relevant experience, and goals for the Post-Doctoral position. Please be specific about what experience or interest you have working with a pediatric population.
CV
Graduate school transcripts (copies are fine)
Three letters of recommendation from individuals familiar with your clinical work and personal qualities
In the email please include your phone number, address, date when you are available to start, and names and contact information for the individuals writing your letters.
Application due date: Rolling
Please submit your application by email to employment@bayareaocd.com
Please do not leave voice mail messages.